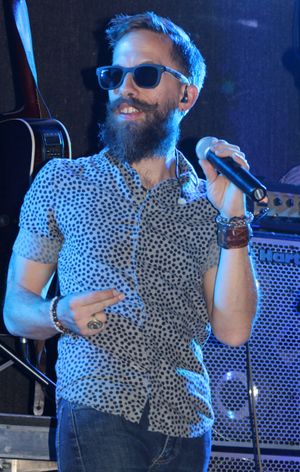 Peter
Lead Vocals/guitar

        Barely over five feet tall, this bad-ass little bundle of energy is always an entertainer on and off the stage!
Pete don't sleep, don't eat and don't watch no television.  Pete rocks, period.  Influenced by Weezer and
Tom Petty in his youth has proven beneficial in his performance on stage.  Heads turn at the sound of Axl
Rose, Prince and many other artists that most singers wouldn't dream of trying to mimic, while Pete pulls off
every song effortlessly and on point.